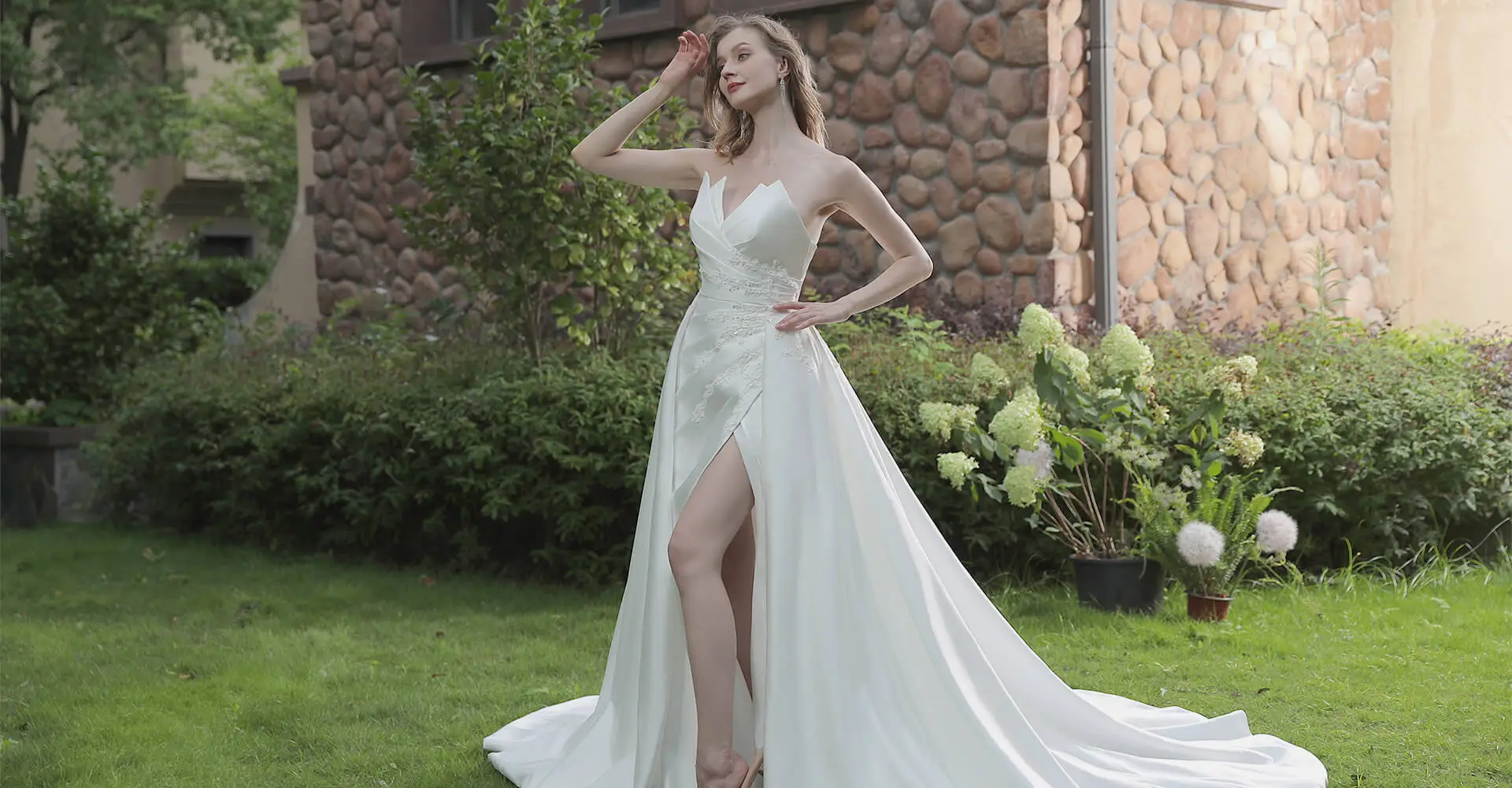 All Bridal Collections
Welcome to Herawhite Factory, where bridal dreams come true! We're the go-to partner in the global wedding biz, bringing you a dazzling array of drop-dead gorgeous gowns and accessories. We've got all your bridal cravings covered, serving up a smorgasbord of styles that'll make your heart skip a beat.
Listen up, folks! At Herawhite Factory, we're always ahead of the game. We're droppin' not one, but two mind-blowing collections every year - Spring/Summer and Autumn/Winter. Our designs are hotter than a firecracker on the Fourth of July, blending classic elegance with cutting-edge flair. We've got ball gowns that'll make you swoon, mermaid stunners that'll leave 'em breathless, A-line beauties that'll make you feel like a goddess, and trumpet styles that'll have you struttin' like a runway queen.
But that's not all, folks! We know that pictures speak louder than words, so we've got jaw-dropping, high-res photos that'll make your eyes pop. Get ready to feast your peepers on the intricate details and masterful craftsmanship of our dresses. It's like visual heaven!
Hold on tight, 'cause we've got something extra special for ya. We offer a one-of-a-kind private labeling service. That means you can slap your own label on our fabulous frocks, creating your very own bridal collection. You'll be the talk of the town, baby! Establish your own brand and rock the bridal world like a boss.
Hey, we're all about inclusivity here. We ain't got no minimum order quantity, so whether you're a big-shot retailer or a cute little boutique, we've got your back. We want everyone to have a slice of the Herawhite Factory magic!
Now, here's the kicker - our prices are as sweet as apple pie. We're talkin' wholesale goodness, making sure you can make some serious dough while keeping it affordable for your customers. We're all about win-win, baby!
So, let's make dreams come true together. Join the Herawhite Factory family and dive headfirst into the world of bridal awesomeness. We're here to help every bride shine on her big day. Buckle up, buttercup, 'cause we're about to take your brand to new heights!